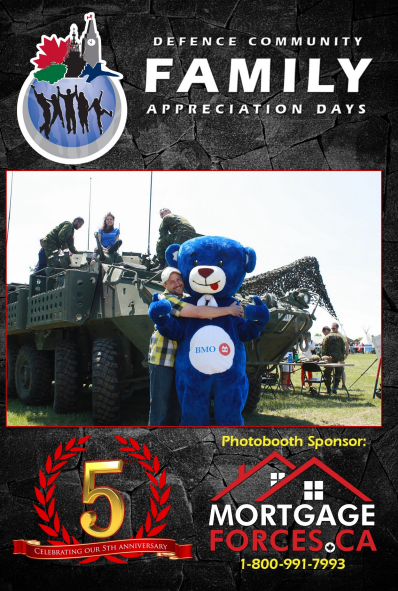 On June 6th and 7th, Mortgage Forces helped sponsor the Defence Community Family Appreciate Days at Uplands.
We had a photo booth setup with an opportunity for guests and family members to get their pictures taken with Members and the Light Armoured Vehicle.
Thanks to all those that submitted their names to win the $250 CANEX gift card. The winner was Sonia Clark who used the gift card to stock up the freezer!
The weather was perfect and we had many people come by to chat, hang out and get their pictures taken. Thanks to all those that took the time to say hello.