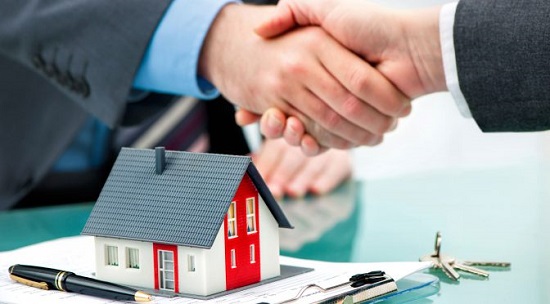 Buying a home is one of the most important investments we will make in our lifetime. It is also a major decision; one that can influence other aspects of our life.
For instance, a new home can determine a change of work location, or where our children go to school. It is therefore important that we approach the decision carefully.
Having you been eyeing a specific property lately? You can get it if you are eligible and take the right decisions for a mortgage application. In this piece, we discuss a quick step-by-step guide for the process.
Although it is not comprehensive, it has been abridged to ensure you get a good understanding of the mortgage application process.
1. Obtain a mortgage loan
Unless you happened upon a buried treasure or recently got a large inheritance, you will need a significant deposit to buy that new home. The common way to do this is to obtain a mortgage.
This is a loan from a lender who is willing to share the risk and support you. Some people apply to a bank, while others borrow from Mortgage Lenders Specializing in Va Loans. It's up to you.
2. Bank or broker
Taking a mortgage requires several steps. If you are inexperienced, you will need to get professional assistance. In Canada, while some long-time homeowners prefer to deal directly with the bank, it is advisable for first-time buyers to hire a broker.
You will need to check your credit score, income flow and fill certain forms. Doing so without guidance could void your application.
3. Determining the size of the deposit
Have you chosen the right property for your family? It is important to get an idea of the price, so that you can estimate the size of the loan you need. However, before you look at a property, a realtor might ask you to get pre-approved by a lender. With mortgage lenders specialising in Va loans, this may not be necessary.
4. Short term versus long term
A typical mortgage is split in terms. This is duration where you will be required to pay back monthly interests until the final date when you complete the total principal. It is up to you to determine whether you want a short term or a long one. The type of rate (fixed or variable) may affect the duration you choose.
6. Choosing your interest rates
An interest rate is the percentage amount you pay every month for the length of your term. It may be variable where it changes with market conditions or fixed where it is…fixed. Some people go for fixed in the short term because they lock down a favourable rate for the period.
For long term loans of up to 5 years, a variable interest rate means you can enjoy flexible rates. However, should you find a better rate elsewhere; you can break tenor and re-mortgage your house.
Remember, the rule is to always seek advice from a mortgage professional before taking any major property decisions.