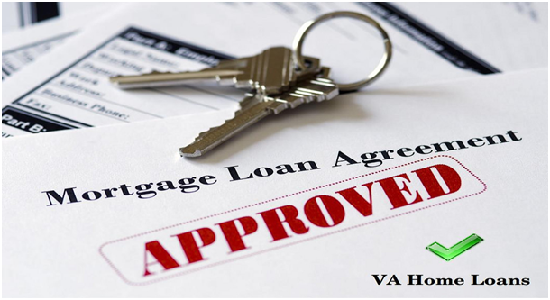 VA loans are mortgages and mortgage refinances designed particularly specifically for military service members, veterans, and their spouses supported by the US Department of Veterans Affairs. They are normal home loans issued by regular lenders and banks, but with benefits like lack of down payment, less stiff credit standards, no PMI, no prepayment penalty, competitive rates and more.
To get a VA loan however, is not automatic. Being a military service member does not there is a ready house waiting for you, that all you have to do is collect the keys? There are steps that must be taken and conditions that must be met.
Prequalification
The first step is to get prequalified to get an estimate of how much house you can afford based on your credit, entitlement and other financial factors. Getting prequalified is the first step and that leads to the next step.
Preapproval
This is a major step that if successful, you will be ready to get a home that catches your fancy. This is the stage lenders verify your financial circumstance and decide on your purchasing power. When you are preapproved, you get a preapproval letter. This letter shows home sellers and real estate agents that you are serious and capable of buying a house.
Making an offer
After finding a home you like, an offer is made to the seller and a contract is negotiated. Bear in mind the home has to be a VA approved home. So you need to find an agent who is an expert in VA loans agent.
VA Appraisal and Underwriting
After a contract has been agreed, your lender will appraise the property. When appraisal is completed, your income and other financial documents will be evaluated. If everything is right, you will be cleared to close the loan and you can proceed to the final step.
Closing
This is where you sign all the required legal paperwork and documents and get the keys to your new home.
As you would have figured, VA approved lenders are vital to you getting the loan so it is important you get the best one possible.
There are no much rule to it, but one thing: Always Use VA Approved Lenders.
Ensure that the lender is actually VA approved. Many VA home lenders will often mention their approval but confirm that. The reason for making sure that your lender is VA approved is so that you could enjoy the benefits of the VA loan, which is point of it all really. They will also be able to provide VA-based information such as your eligibility and get an eligibility certificate, obtain the loan, calculate your entitlements, decide on the best VA home loan option that suits your financial situation, and application for fee waivers.
Before finalizing a VA loan, carefully look things over. Do not be in haste. Have a checklist of questions that must be answered by the lender before closing the Loan. Questions like
Will you pay an appraisal, origination, closing, and inspection fees?
Is mortgage insurance required?
Are credit reports provided?
No two VA home loan lenders are alike, so it is important to comparisons among available VA lenders and choose the best VA home loan lenders when getting a VA home loan.