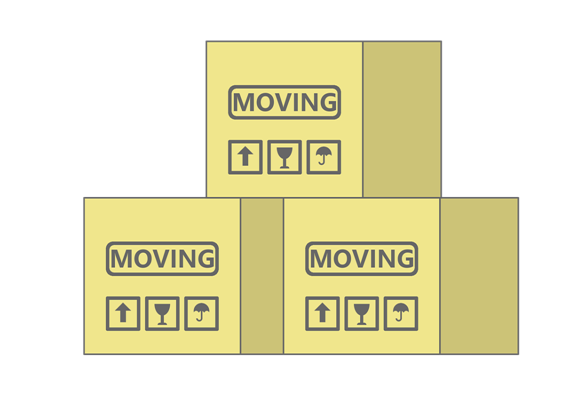 The prospect of starting a new job and making new friends in a different location can make moving seem exciting. Military families relocate greater distances more frequently (every two or three years on average) than their civilian counterparts' making the challenges of a relocation or Permanent Change of Station they experience particularly substantial and daunting. Experts rank moving as the third most stressful time after a divorce and demise of a relative. The good news however is that with careful planning and preparation, the level of stress can be reduced. The following tips can make a difference between a very stressful moving or less stressful period.
Plan ahead:
Planning should involve highlighting setting up a meeting with your base transportation office, knowing what changes happens to your income & what percentage of your income can you afford to commit to mortgage for the period, how much space do you need (are you moving alone or with family) and so on.
2. Get in touch with the Relocation Manager/Family Centre at your new Base
You would need to have a feel before your arrival of some of the things that will be available to you at your new base. This way you can have an idea of what to expect upon arrival and you can share some of this with the rest of the family particularly the kids. Moving can leave an impact on children so it is important to carry them along every step of the way.
3. Research& Choose a Plan:
Next is to research for experienced real estate agents or brokers, as well as the best lending mortgage banks with specific relocation mortgage programs with services specific to mortgages forArmed Forces and their families residing in Canada, using a network of lenders.
After consultation with your broker, you can then choose a mortgage plan that suits you. It is very helpful to choose plans that feature a mortgage relocation program, as such plans are likely to be more flexible and suit your needs better.
4. Find and use recommended Child Care
There is a lot of work involved in packing and things that have to be sorted out in preparation for a move and parents should not also have to deal with baby sitting at the same time. So ask trusted friends, family if available otherwise pay for day care programs to look after your kids. This way, you can concentrate on your work and be assured your children are in good care.
5. Secure a Good Sponsor
A sponsor is someone residing in the city where you are moving to assigned to you who will help in your transition to a new city. They are in a position to answer the many and pressing questions you naturally have before and even after you arrive.