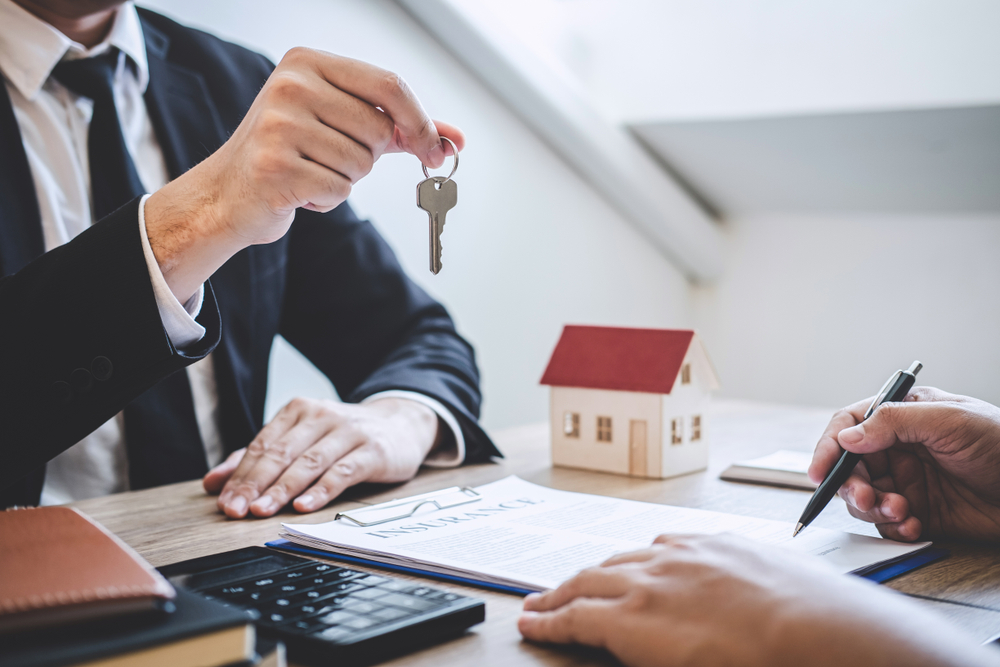 This should be an exciting time for you, purchasing a house can be fun, full of optimism, and daydreaming for the future in your beautiful home. There's also plenty of delightful neighbourhoods here in Ottawa to fall in love with. Of course, there is some stress and common anxieties that you'll experience along the way but your mortgage broker and lender should help reduce or eliminate much of that stress making you feel more confident in your big decision. 
WHAT'S THE DIFFERENCE BETWEEN A MORTGAGE BROKER AND LENDER
Simply put, the lender is the financial institution that is loaning the money for your mortgage. A broker is a professional who connects you to the lender and should help ensure that you're choosing the best loan and terms for you. Working with a broker usually means faster results, an easier application process, and probably lower interest rates or better terms. 
QUESTIONS FOR YOUR BROKER
Interviewing potential mortgage brokers in advance can save you time and stress down the road, these are some of the questions you should ask your broker.
Can I get pre-approved? Before you start looking at properties, it's wise to find out what you can afford. Pre-approval isn't usually a guarantee that you will be approved but it gives you an idea of the maximum amount a lender will offer you. This is why it's wise to add financing as a condition to your offer. What's nice, is the pre-approval often reserves an interest rate for you, within a set time period (usually 3 months). Check out our current rates here.

 
What costs can I expect? Mortgage brokers need to get paid and often are by the lender, but sometimes there are additional fees involved in a purchase such as appraisal, credit pull, or origination fees, etc. Find out everything you will be charged for and ask if a fee can be waived; your broker may have the ability to eliminate the origination fee, for example.
How does the approval process work? Once you have found your dream home and have an accepted offer your mortgage application will be submitted. Approval shouldn't take more than three business days. In that time the lender will send legal instruction to your lawyer and start the closing process.
How can I save on interest? Your broker will be able to advise you on the best way to ensure more money is going towards paying off your house, rather than paying more and more interest. Your broker shopping for different lenders is a great first step. Making a larger down payment, or making extra payments are also options, but be sure you check with the broker first, as there could be penalties for paying too much extra money at a time.
Fixed or variable? Choosing between the two is a personal decision for every homebuyer, since the choice is based on your personal aversion to risk. A fixed rate means your mortgage will stay the same for the term (usually 5 years). This is a popular choice among first-time home buyers. A variable rate means your payment can increase or decrease.
What should my down payment be? This is a great discussion to have with your mortgage broker, because the amount affects your interest rate and other fees. Here in Ottawa, 5% is usually the minimum but there have been occasions where 3% or even 0 down have happened. The more money you put down, the smaller your payments and money spent on interest will be. 20% is a popular choice as well, as it eliminates the CHMC fee. The Canadian Mortgage and Housing Corporation charges an insurance fee

 

(usually thousands of dollars) on all homes with less than 20% down. Find out more about saving for your down payment here.
Are there any refinancing restrictions? When shopping for a new home, most buyers focus on the house and their current mortgage rate; refinancing is rarely brought up. Usually lower rates means more restrictions and higher penalties down the road, whether you're trying to make an extra payment, or change lenders. Discussing restrictions now, can put you in a better position down the road when changes might be necessary.
As they say, the only stupid question is the one you don't ask… don't be shy about questioning or requesting clarification. Asking questions will also help the mortgage broker get to know you, and your life situation. Continue shopping for loans with your broker, until you're happy with all the answers you've received.