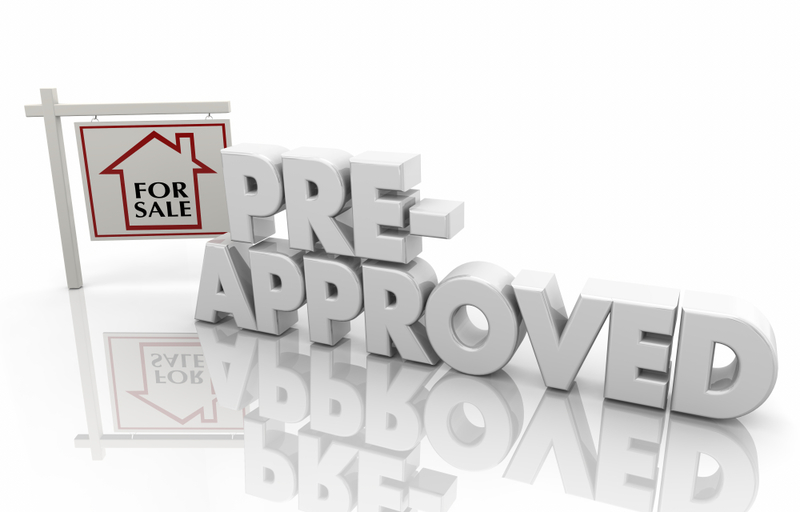 Potentially the most significant factor in securing and finalizing the purchase of a home is obtaining a mortgage pre-approval loan. It's one of the first things we discuss in preliminary meetings with potential homebuyers; we speak highly about the benefits of obtaining one. However, there are myths and misconceptions regarding mortgage pre-approvals that are unsubstantiated. These falsehoods may convince first-time homebuyers to re-consider seeking a pre-approval loan, which would go against their best interests. Here is the truth regarding mortgage pre-approval loans:
Myth #1: Pre-Approvals and Pre-Qualifications Are the Same
As previously stated, mortgage pre-approval loans give you a major advantage when you're ready to buy a home. Another option that homeowners have is to apply for a pre-qualification loan. Pre-approvals and pre-qualifications are closely related but work under a different set of rules. Pre-approvals and pre-qualifications tell clients how much they've been approved for and lock them in for that amount with lenders. The primary difference is, pre-approvals lock clients in for a certain amount at a competitive rate for up to 120 days or 4 months, while pre-qualification rates are not competitive, which means clients are not told what their rate will be. In some cases, the locked pre-qualification rate will come a competitive rate when the deal is live, however, many homebuyers are unwilling to take that risk.
Myth #2: You Can Only Secure A Mortgage with A Perfect Credit Score
A perfect credit score is helpful for individuals looking to secure a pre-approval loan; however, lenders are not unrealistic and understand the most people won't have a shimmering credit score to rest upon. Therefore, if a buyer's credit score is lower than the average, there is still hope for them when they initiate the pre-approval process. Credit scores typically affect the interest rate on mortgage loans, so while a score of 800+ would help a homebuyer's case, it does not imply that an individual with a 600-credit score or lower will be barred from obtaining a mortgage pre-approval loan. 
Myth #3: Once You've Been Denied, You Won't Ever Be Accepted by A Lender
Mortgage lenders take no pleasure in denying homebuyers from obtaining a mortgage and will only do so when they have no other option. Did you know it's easy to turn your fortunes around and get back on a track where you can fulfill the requirements to earn a mortgage loan? Doing simple things to improve your credit score, like setting up automatic credit payments to ensure bills are paid on time and offsetting outstanding balances, will improve your credit score and help boost confidence levels with mortgage lenders.
You work hard and deserve a home to call your own! Mortgage Forces understands that everyone is living with a unique financial situation, so it would be unfair not to take that into consideration when handing out pre-approval mortgage loans. We want to help, for more information on the pre-approval process and the requirements to secure one, contact Mortgage Forces today!