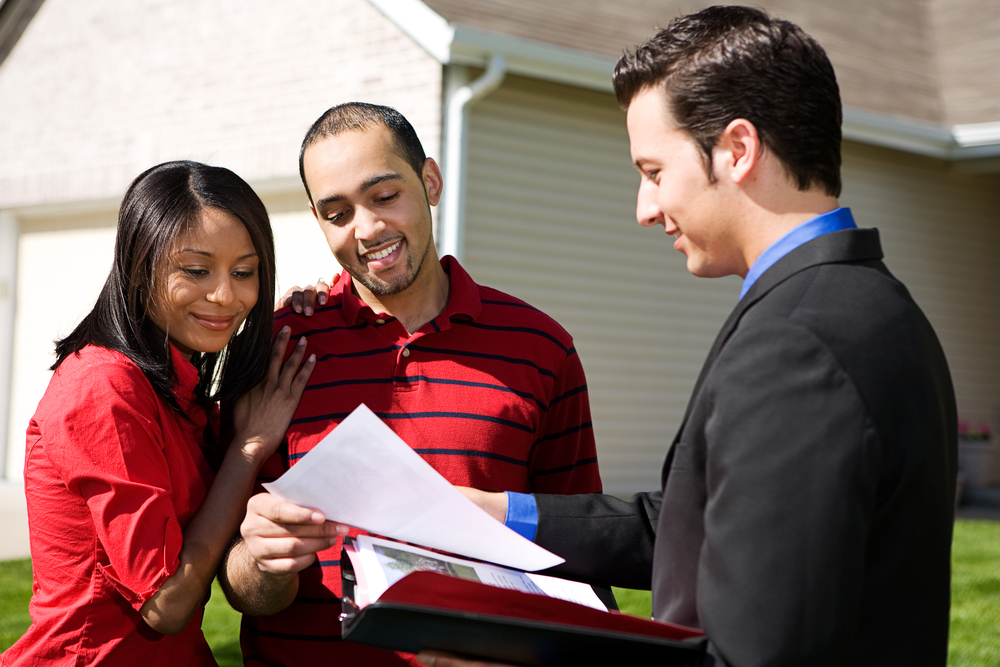 Buying your first home is a big and exciting step. Homeownership comes with fantasies of decorating, a whirlwind of maintenance, and a great sense of pride from both. When you're ready to buy your first home, the first thing you should do is speak to your mortgage broker.
This article explores questions first-time homebuyers should ask. We've separated the questions into two categories; the first half are questions about your mortgage, the second half are questions you should ask about properties you're interested in.
QUESTIONS TO ASK YOUR MORTGAGE BROKER
IS THERE A FEE FOR YOUR SERVICE?
Most services from a mortgage broker are free. However, just like working with any other financial professional, it's important to understand how they're compensated.
A broker usually earns a finder's fee from the mortgage lender. It's good to know too, that most lenders offer similar fees, which means you should get unbiased advice. You want to be sure that this is the case for you though, so don't be shy about asking.
CAN I GET PRE-APPROVED FOR A MORTGAGE?
While pre-approval isn't a 100% guarantee that you'll get your dream home, or your ideal rate, it is an important first step. Being pre-approved for a mortgage saves you time from looking at properties you may not be able to afford.
ARE THERE PENALTIES I SHOULD BE AWARE OF?
Most mortgage lenders have penalties that their clients sometimes face. This could include a fee if you wish to pay more than your contract allows, as well as fees if you move, or transfer your mortgage to another lender before the end of your term.
Mortgage Forces is known for being forgiving on penalties. In fact, we offer a military clause to help reduce such penalties for unexpected postings. This brings a lot of peace of mind to homebuyers like you.
SHOULD I CHOOSE A FIXED OR VARIABLE RATE?
This depends on your personal situation, which is why you want to discuss both options with your mortgage broker. For a fixed-rate mortgage your rate and payment are the same for the term (usually five years). This is popular among first-time homebuyers and those who don't like the risk. Variable rates mean your mortgage and payment amount can change at any time. It's almost as likely to go down as it is to go up. That kind of instability can make some homeowners uneasy.
QUESTIONS TO ASK ABOUT YOUR POTENTIAL NEW HOUSE
HOW LONG HAS THE HOUSE BEEN FOR SALE?
If a home has been on the market for a lengthy period, there could be a reason. It might be as simple as being overpriced. Or, the house could have failed a safety inspection. There are a number of reasons which is why it's good to find out specifics.
HOW MUCH ARE THE UTILITIES AND PROPERTY TAX?
It's common for first time home buyers to forget to take property taxes and utilities into consideration. Ask to see copies of the bills and be sure to add both amounts to your monthly budget, along with the mortgage.
WHAT CLOSING COSTS CAN I EXPECT?
Closing costs, including legal fees, a home appraisal, title insurance, and house insurance can add up at the time of purchase. Discuss getting an inspection. Be sure to ask about any prepaid or unpaid property taxes and other expenses you may encounter.
ARE THERE ANY WARRANTIES OR INSTRUCTIONS?
It's wonderful when the seller is organized and can pass these documents on to you. If the house has had recent upgrades such as new windows or shingles, it's likely they come with a guarantee. There may also be warranty info for appliances including the furnace or washer and dryer.
FINAL THOUGHTS
Your mortgage broker can and should be a wonderful resource for you, especially as a first-time buyer. Don't be afraid to ask anything, or to bring up your concerns. We're here to help and that includes bringing you peace of mind.