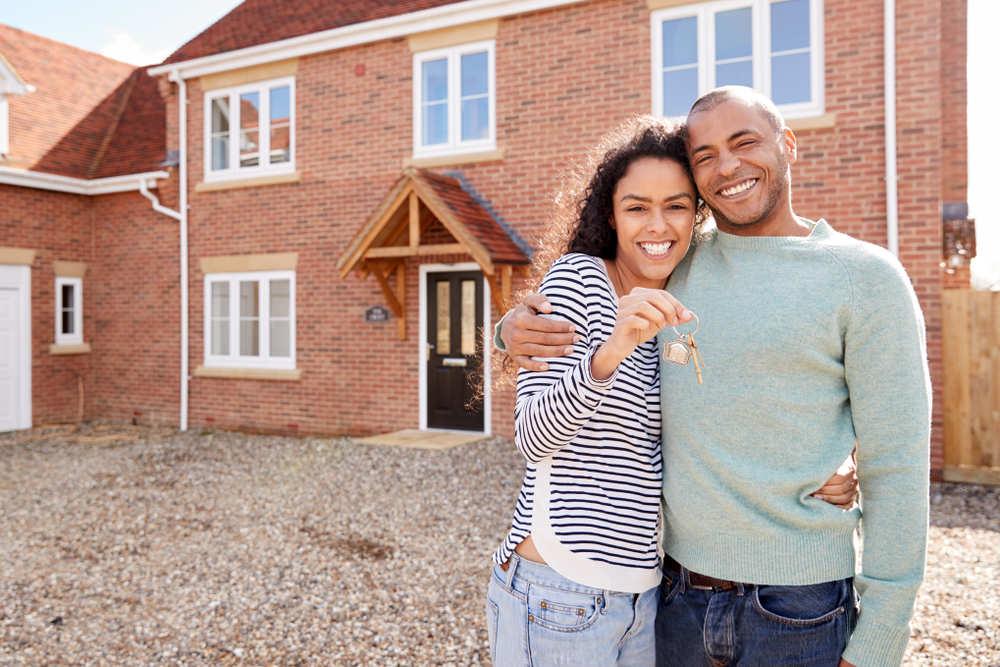 Despite COVID-19 and the rising costs of homes across the country, real estate is still a crucial investment. In fact, its relevance is why the market is still so hot. Match that with some of the low-interest rates available and it's an exciting time to be both the buyer and seller.
The market can be a little intimidating though, even if you're not a first-time homebuyer. That's why we put together this step-by-step guide to buying a home.
STEP 1. SAVE FOR YOUR DOWN PAYMENT
This is a big first step. In fact, for many, it's a process that starts years before the purchase. In Canada (for homes under $500,000) a down payment valued at 5% of the purchase price is necessary. If possible though, it's much less expensive in the long run to put down 20%.
The Canadian Mortgage and Housing Corporation (CHMC) is an organization that protects the lender (the mortgagecompany) in case the borrower (you) can no longer make mortgage payments. This is also known as Mortgage Default Insurance and is mandatory on all mortgages with down payments of less than 20%. Since this is insurance, its monthly premiums are added to your payments. The following table is a great example to demonstrate how much additional funds you need, if you purchase a $500,000 home with a five-year fixed mortgage of 2.24%.
| | | |
| --- | --- | --- |
| | 5% DOWN PAYMENT | 20% DOWN PAYMENT |
| DOWN PAYMENT AMOUNT | $25,000 | $100,000 |
| MORTGAGE INSURANCE | $19,000 | $0 |
| TOTAL MORTGAGE | $494,000 | $400,000 |
| MONTHLY PAYMENT | $2,150 | $1,740 |
| TOTAL PAID OVER 5 YEARS | $50,872 | $41,192 |
As you can see, the homeowner in this realistic example paid an additional $9,680 over the five-year mortgage term.
Additionally, when saving for the down payment, many people forget that they also need to cover closing costs. This includes land transfer tax, lawyer fees, title insurance, and home inspection (optional). They usually total about 3% and are in addition to the down payment.
STEP 2. ORGANIZE YOUR PAPERWORK
While saving your down payment, you can take steps to improve your credit score, organize your finances, as well as all the other necessary paperwork.
It's important to start by paying down your debt. Credit card debt, student and car loans should be paid off. Not only will it help free up your finances, but you'll likely see your credit score rise after. The better your credit score, the better rate you'll receive on your mortgage.
As for the rest of the paperwork you'll need to collect, it often includes:
Current employment information for everyone signing the mortgage, such as a T4, letter from your employer, or paystub.
Proof of other income, such as investments.
A void cheque.
A history of your savings and investments from the past three to six months.
If you are using a financial gift (usually from a parent), you'll need a letter confirming it's a gift, not a loan.
A complete inventory of all assets and debts in your name, including cars and car loans.
STEP 3. PRE-APPROVAL
When you partner with Mortgage Forces, we work to find your best possible rate. It could, after all, end up saving you thousands over the life of your mortgage. Pre-approval is not a contract, you're not bound by. Instead, see it as valuable information for the house hunt, including how much you can afford to spend.
STEP 4. FIND YOUR HOME
Finally, the fun part… house hunting! You probably already have a mental list of "must-haves", but it can be helpful to keep a physical list. Things can move quickly during the search for and purchase of a house; an actual list helps ensure you're not missing anything. Being armed with this important info, as well as your pre-approval, will take much of the stress out of the home buying process.
STEP 5. MAKE AN OFFER
When you've fallen in love with a house, you'll submit an offer to purchase. Your realtor will guide you through this process. Once the offer is accepted, you'll give a cheque to your realtor for the amount of your down payment. The financing is finalized with your mortgage broker and if your purchase is conditional on a successful home inspection, then you'll set an appointment with the inspector.
Once all parties have signed off, you'll meet with your lawyer who will transfer the title to your name. The closing process varies from purchase to purchase but is usually 30-60 days. Then all that's left to do is start packing and call the movers.